Thermal Inserts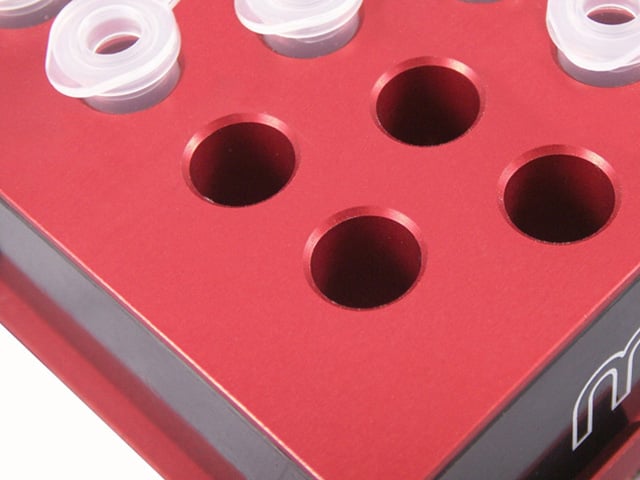 1.5mL Tube Insert
MeCour tube inserts are SBS compliant and perfectly fit into all MeCour thermal plate nests. These particular inserts will accommodate small files up to 2mL, both straight wall and conical. General layout of tubes is 4 x 6.
00-60-24EP Thermal Insert
Pending type of tube used, i.e., flip-cap, the tube alignment can be staggered to accommodate the flip caps.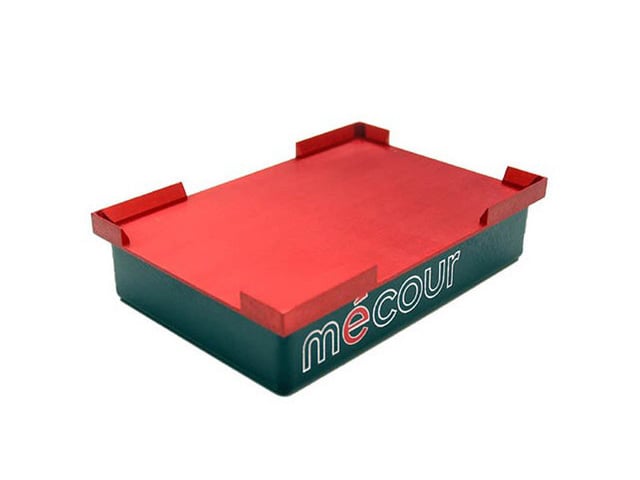 99-401CB Thermal Block
Standard MeCour single plate thermal block that has SBS compliant base dimensions and is designed to integrate with all automated platform plate nests.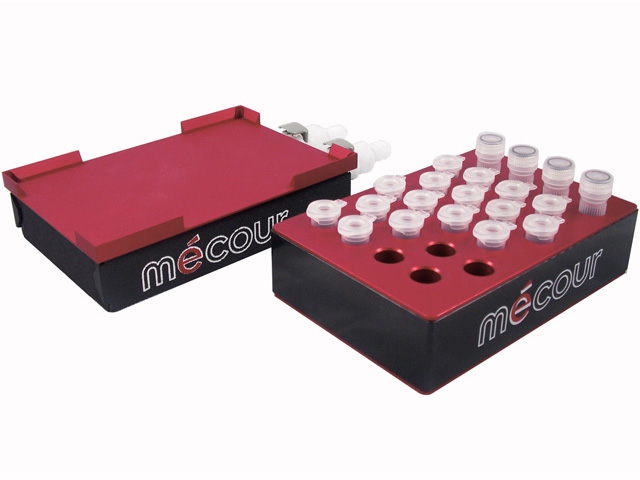 Combination Thermal Inserts
All MeCour thermal inserts derive temperature from the thermal block it is placed on. The insert as well as all thermal blocks have exterior insulation in an effort to drive maximum temperature to tubes and vials for uniform temperature distribution to the samples.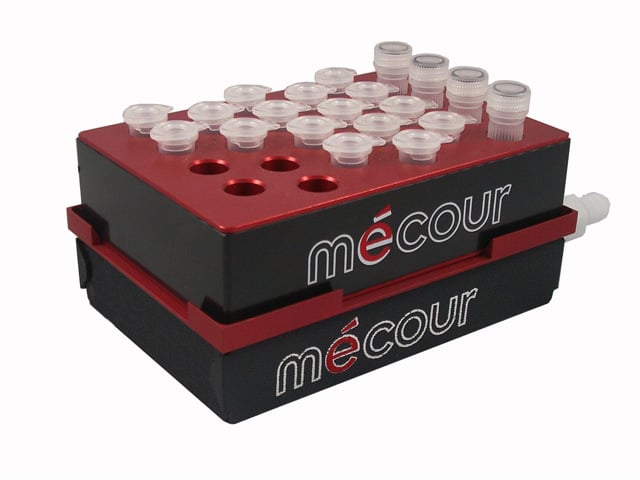 Tube Insert & Thermal Block
Above picture details how easy it is to place MeCour thermal inserts on the thermal block.