Thermal Inserts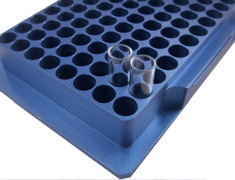 00-99/1.1mL Glass Vials
Thermal insert designed to accommodate 96 small 1.1mL glass vials.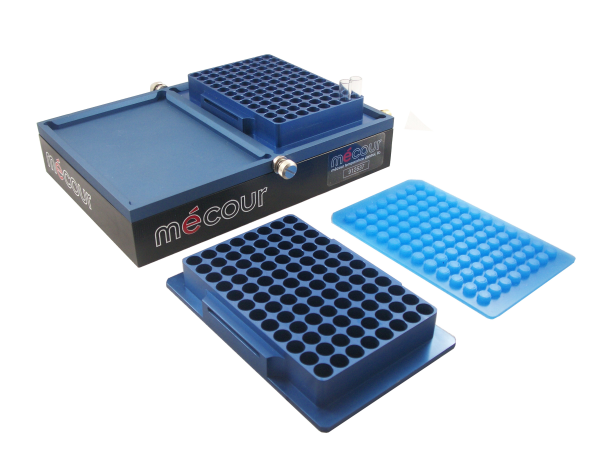 80-02 & 00/1.1ML VIALS
This picture details a complete assembly that includes a two-position thermal block with corresponding thermal inserts for the 1.1mL glass vials. Please note that this and other thermal blocks with inserts can integrate with digital shakers. If gentle suspension or high-speed vigorous mixing is required.