35-STKR-HDS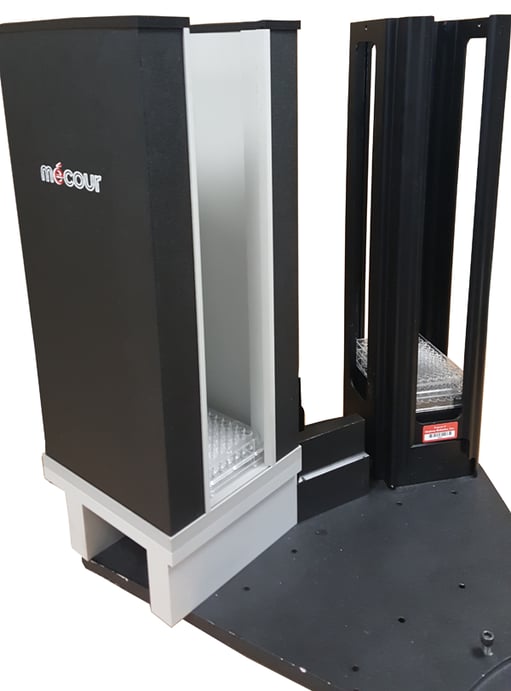 Newly designed 35-plate capacity MéCour thermal plate stacker for integration with the Hudson SOLO™ automated platform. Stacker accommodates standard or deep well plates. Operating temperature from –20°C to +125°C. Design modifications by MéCour situate plates at exact height of Hudson's standard plate stack for easy plate crane access and minimal integration teaching.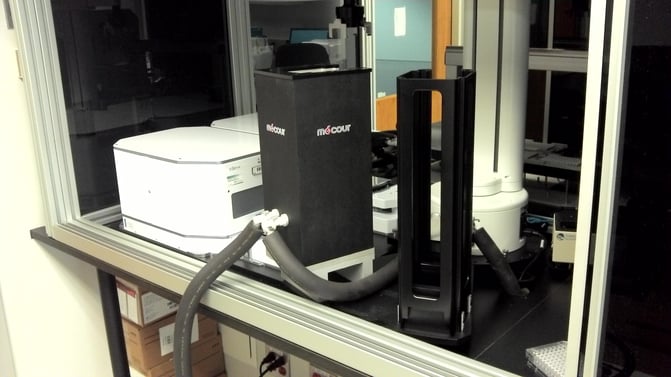 The two fluid lines are diverted through deck surface or via outside edge of deck for quick connection to recirculating bath that is stored under deck.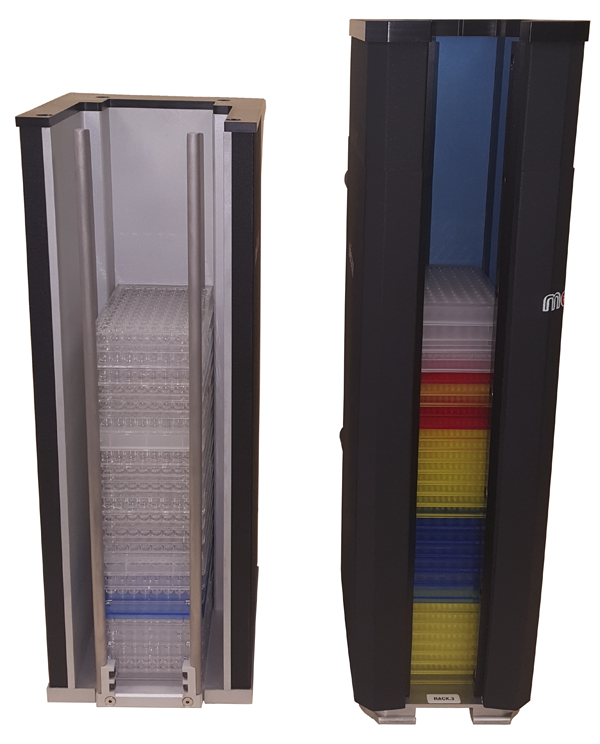 Plate capacities can vary between 20 to a maximum of 50, depending upon deck space and reach of plate crane . MéCour also integrates Thermal Plate Stackers to the Thermo Spinnaker and PerkinElmer Twister II systems.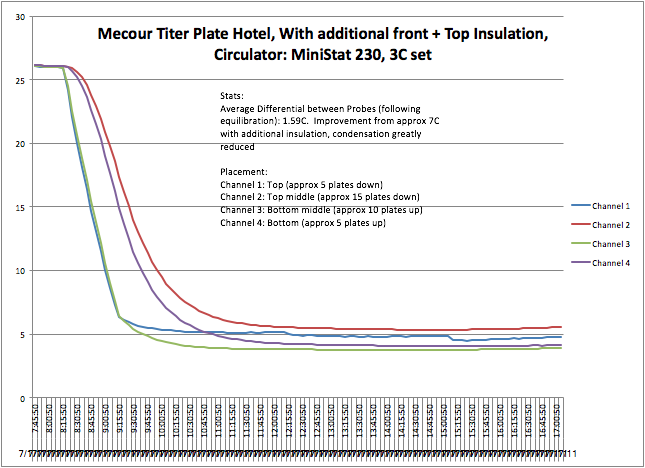 Above thermal map of MéCour plate stacker details consistent temperature control of virtually all plates at 4°C. Please note stacker temperature range -20°C to +125°C.l