Ultra Low Temperature Laboratory Solutions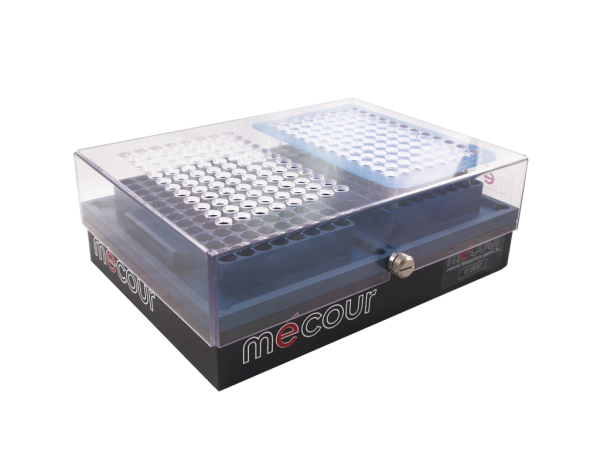 80-02 HM
Specially designed MeCour thermal block accommodating 2 96-well positions for small glass vials. Protective and adjustable clear acrylic top cover that allows for active pipetting to each well. Temperature range between -20°C to +175°C. Unit will integrate with shaker and automation platform.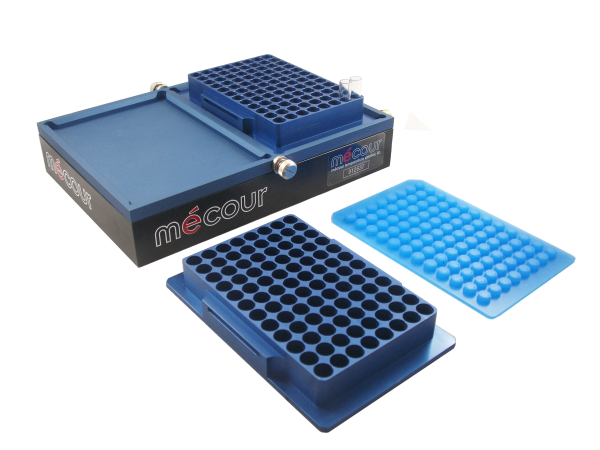 80-02 HM All Parts
Components above detail thermal block and two 96-well inserts made for the small glass vials. Inserts are "gripper friendly" and can be loaded and unloaded via gripper.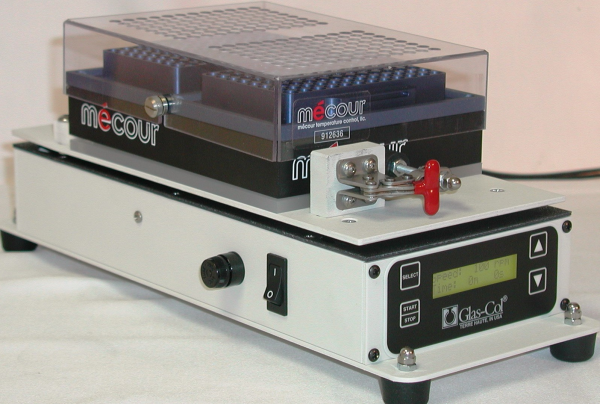 80-02 & Glas-Col Shaker
Integrate thermal controls with shaking to properly control your sample preparation. Compact and powerful, Glas-Col shakers will accommodate a wide range of MéCour thermal units that hold microplates, tubes/vials and reagent/media bottles. RPM capabilities up to approximately 900. These system will integrate with commonly used automated liquid handler systems.