99-401 CB/LX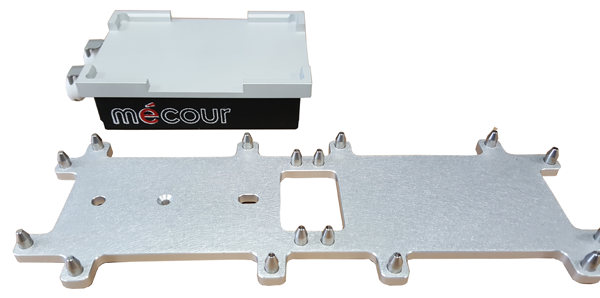 Per a local customer request, MéCour provided a single plate thermal unit with an SBS-compliant base footprint to integrate with the Dynamic Devices LM 900 platform to properly manage sample temperature in reservoir at 4°C throughout entire application process.
The thermal unit has temperature range of -5°C to +125°C and will accommodate any consumable with corresponding MéCour thermal insert that accommodates the consumable. The thermal system can easily be expanded to maintain multiple plate positions per throughput demands. All MéCour thermal systems can provide temperature-controlled media or reagent bottles – a full range of tubes and vials – all to properly support the application and significantly improve end results and product yields.
MéCour provides thermal systems designed to specifically improve and support your automated applications. All systems fully integrate with virtually any deck.
MéCour can provide multiple thermal units that will integrate with the Lynx plate nests.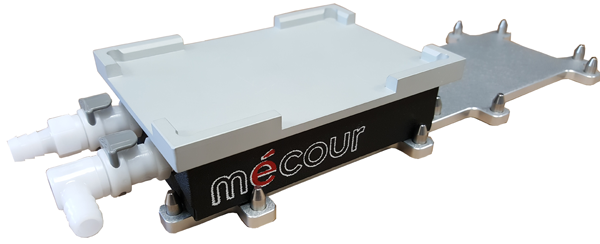 All MéCour thermal units come with easy fluid quick disconnect fittings that are double valved and allow for easy removal or loading of thermal unit to deck.