Thermal Inserts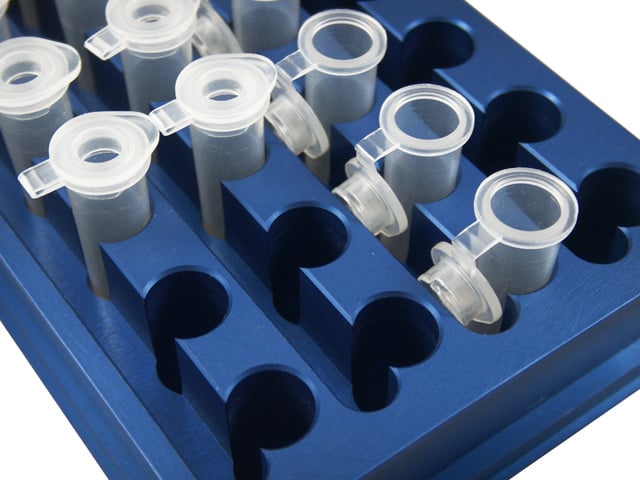 00-60/24IN-PE with Cap Slots
Above thermal insert designed to accommodate a 4 x 6 conical tube arrangements. In an effort to avoid crashes on an automated deck, slots were made at the back of the tube to capture the cap and keep it secured.
**Missing pic.
99-401CB & 00-60/24INPE
Tube insert pictured while integrated on MeCour thermal block.