Microplates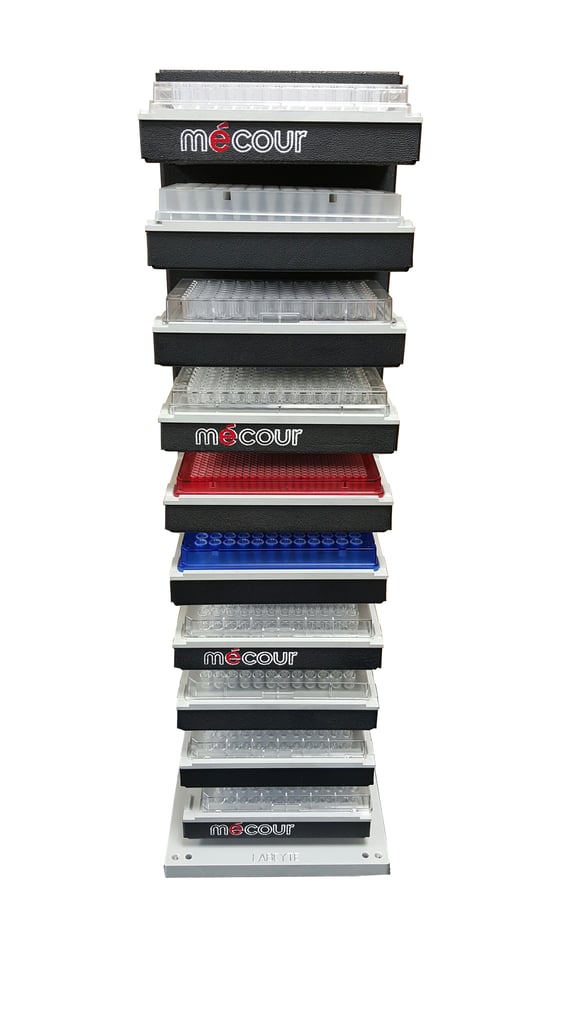 TW-10 DT
First dual temperature thermal tower providing both heating and cooling controls in one tower. Top five thermal nests completely separate from lower five plate nests.
Tower is designed to sustain heating to top five and cooling to bottom nests. Spacing between all thermal nests designed to plates/consumables used and spaced accordingly for gripper access. Unit utilizes minimal deck space and general average overall height is 26", but to meet "Z" axis requirements of the plate gripper, height is adjustable, as is the plate capacity which ranges between 6 to 12 plates.
The tower base designed to integrate with virtually any automated platform. Overall MéCour Thermal System fully integratable with end-user PC via RS232 interface.