Beckman Coulter
Biomek Systems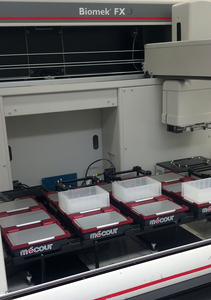 For more than 75 years, Beckman Coulter Life Sciences has been improving the productivity of research scientists by offering them a complete range of advanced tools - from flow cytometers and centrifuges to advanced automation platforms. Modular liquid handling systems and fully integrated robotic systems are designed to support your research in genomics, proteomics, cellular analysis, forensics or drug discovery. Beckman Coulter Life Sciences' full complement of solutions is backed by a long and successful history in lab automation and by experienced technical and support staff. As accuracy, quality, efficiency and reliable information are critical to your operation's success, when you partner with Beckman Coulter, our team of life science experts works closely with you to understand the intricacies of your everyday operation and your most difficult challenges, and offers innovative solutions that ensure your success—our #1 priority.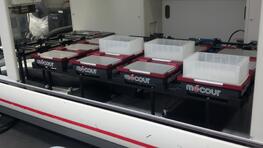 MéCour works with the Beckman Coulter staff to design and integrate heating and cooling thermal systems for their various Biomek FX and Biomek NX - HT- High Throughput Sample Preparation platforms. All designs are per customer specifications to maximize work flow and thermally controlled end results.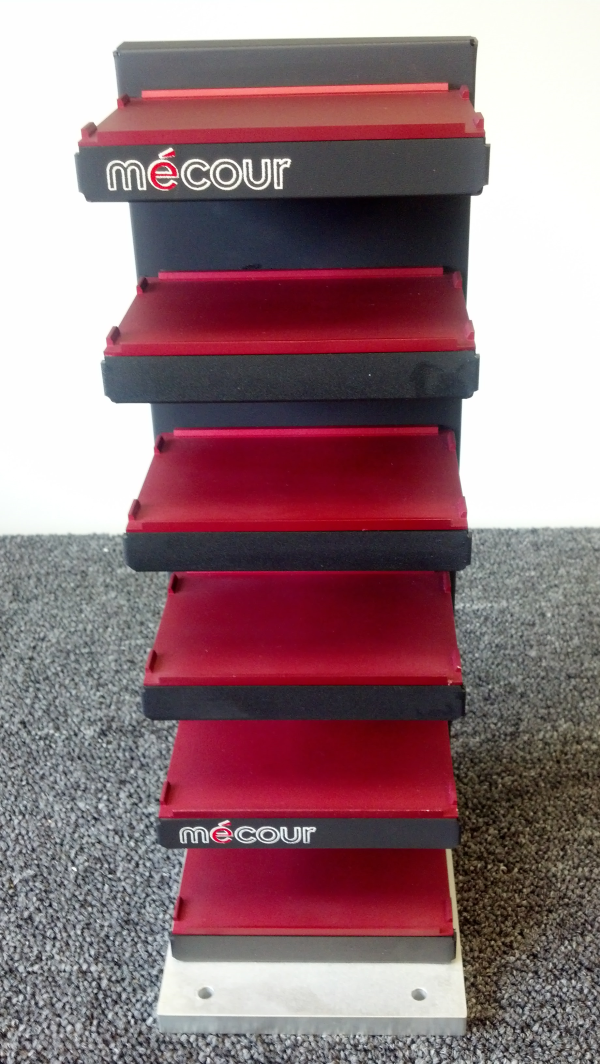 As noted, MéCour works with the BC staff to design optimum thermal systems utilizing minimal deck space as shown with Part No. TW-6BK, a six-plate thermal tower. These thermal towers come in plate capacities ranging from 4 to 9 plates.
Custom designed 48 – 15mL Thermal Tube Rack that integrates with a Glas-Col modular mixer with RPM speed up to 600. Originally designed to integrate with Beckman Coulter automated platform, but can easily be used on a benchtop. Tube sizes and capacities made to your specific requirements.