Test Tube Racks, Thermal Tube Racks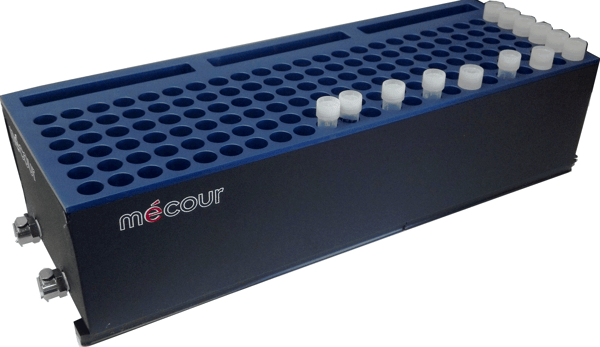 60-6 x 23 Tube and Reservoir Rack
Designed specific to endusers' requirements to provide maximum number of 15mL tubes (138) and three (3) large reservoirs to keep all samples and reagents at the same temperature throughout automated application conducted on Hamilton STAR deck. Both tubes and reservoirs are recessed in to individual thermal wells to drive uniform consistent temperature to valuable samples. Unit is one of many custom designed Thermal Blocks to integrate with the Hamilton decks. No heat signature emitted from any MéCour Thermal unit, thus eliminating risk of contaminating or evaporating adjacent samples on the deck. Temperature range 0˚C to +100˚C.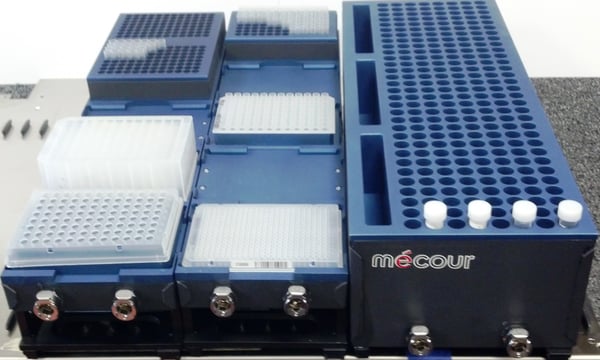 60-6 x 23 Multi Thermal Units Hamilton
MéCour will design these large format units to comply with available deck space. Utilize a thermal system that incorporates multiple types of reservoirs, storage units and plates. All units have easy fluid quick disconnect fittings that allow for removal from deck area. Specify the type and number of consumables that will improve your application process efficiency and we'll proceed to design a thermal system to satisfy those requirements. Temperature range 0˚C to +100˚C.