Test Tube Racks, Thermal Tube Racks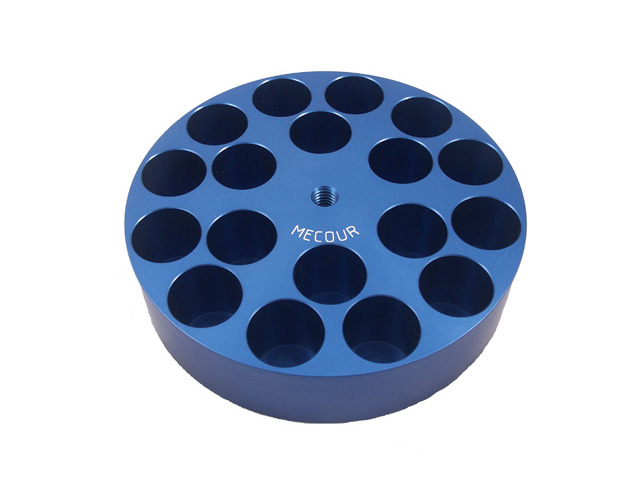 77-18/40mL Vials
This collection of MeCour thermal units afford you the opportunity to utilize virtually any size vial and place into the actual MeCour thermal block for uniform temperature control to all vials. As detailed below, this system will integrate with a stir plate or shaker to provide desired suspension of reagents or samples. The above tube insert accommodates 18-40mL vials.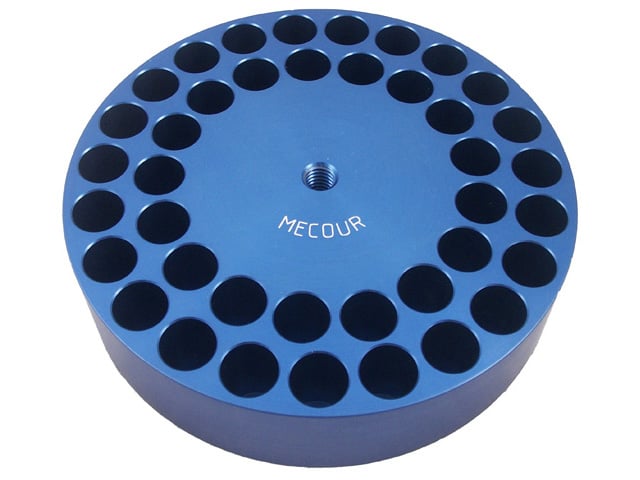 77-40/16mL Vials
The above thermal tube rack insert holds 40-60mL vials.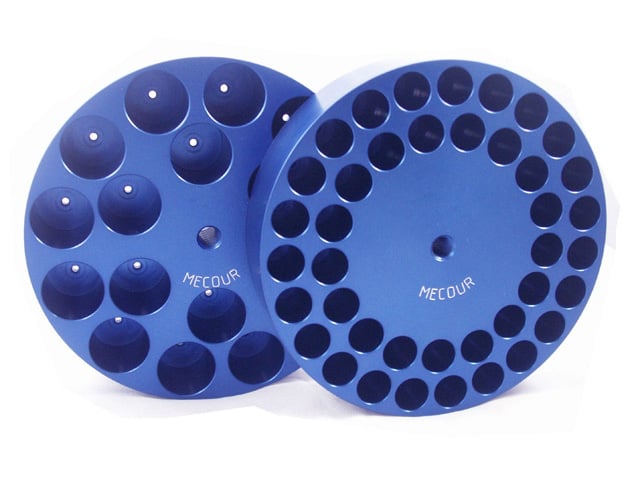 Interchangeable Thermal Inserts
Provide yourself the flexibility of changing out tube inserts based on your application and the required tube size and capacity you really need.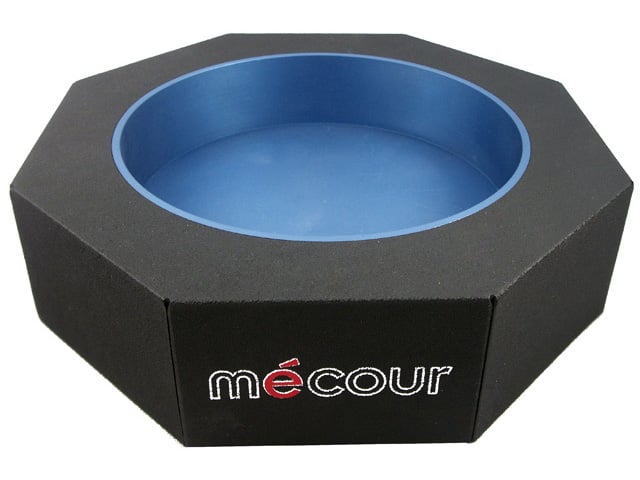 STIR PLATE THERMAL BLOCK
Above unit is the actual thermal block that drives the temperature to the tube rack insert you easily drop into place.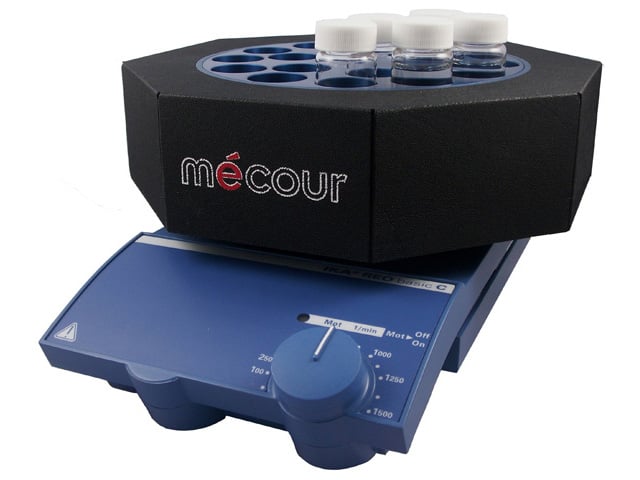 Thermal Stir Plate System
As noted, this entire system is design to specifically integrate with a stir plate system. MeCour will integrate this and other thermal systems to any stir plate or shaker.