ultra low t
e

mperature laboratory solutions
How are you maintaining the temperature of your expensive samples? We have the best solution.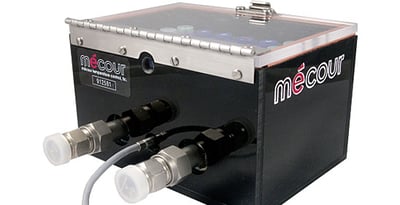 MeCour designs these systems to allow for sample prep at ambient or higher temperatures and then precisely cool and freeze samples to as low as -90°C. Precise management of temperature ramping as tight as 0.1° per minute or hour. These systems are used to both cool/freeze and thaw samples at a precise and uniform rate in the same thermal block. Such systems are integrated with automation platforms or for compact bench top applications. MeCour thermal blocks accommodate SBS-compliant consumables and range in plate capacity; plate style or type (i.e., DWP or reservoirs) in order to meet specific application requirements. Plate capacities range from 1 to 20 in either horizontal layout or vertical thermal towers.
All MeCour thermal blocks integrate with any automation platform or bench top applications. Please reference the Applications and Automation dropdown menus for compatible thermal blocks for your specific applications.
ultra low temp lab solutions