00-150mLT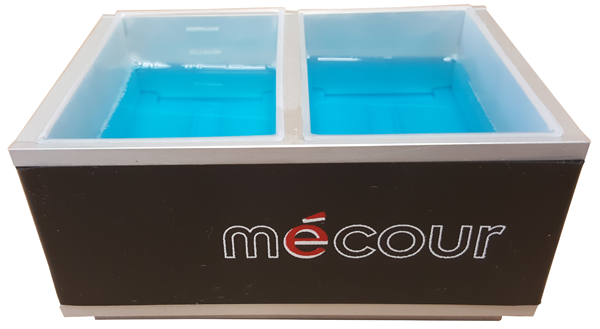 This unit accommodates 2 – 150mL reservoirs. Base only is SBS compliant. The Insert will locate in plate nest. MéCour now provides reservoir Thermal Inserts for the 40, 60 and now 150mL reservoirs. The 40 and 60mL reservoir units provide four reservoirs each.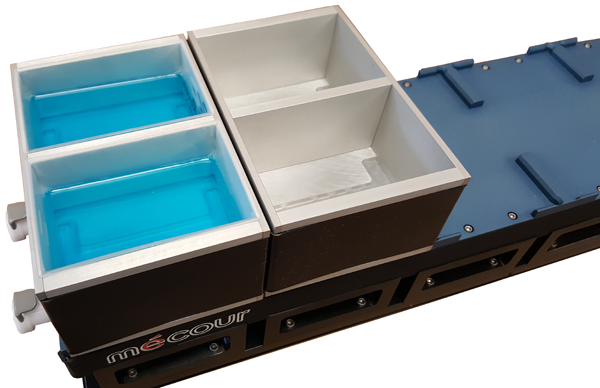 As noted, the base footprint of this 150mL reagent reservoir is SBS-compliant. In order to accommodate the size of these reservoirs, the upper portion of the insert is expanded to properly accommodate them. As illustrated above, there is sufficient spacing between the reservoirs that allow for proper installation.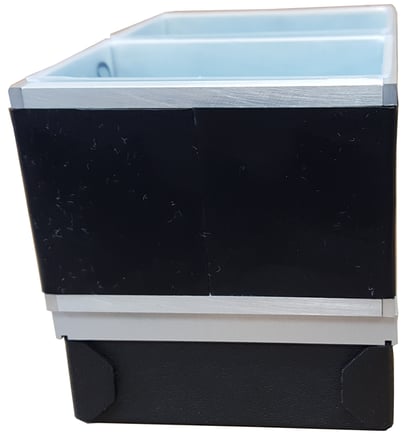 MéCour continues to expand its product line to accommodates different sized reagent reservoirs. Currently thermal inserts are made for 40, 60, and now the 150mL reservoir sizes.