MéCour had the honor of being invited to speak to the 4th graders from the Gossler Park Elementary School in Manchester , NH on May 3, 2019.
The invitation came from none other than my daughter Meghan Linehan who is part of the 4th grade team at the school's S.T.E.M. program ( Science Technology Engineering & Mathematics). The main topic was discussing their Project-Based Learning project.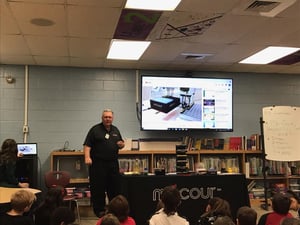 Approximately 90 very eager and inquisitive young students sat and listened intently about how MéCour started; where the name comes from ( all were impressed); who MéCour's customers are and what MéCour provides. The infamous "Odd Ducks" (yellow rubber ducks that represent our design specific products) were awarded to those that asked pertinent and insightful questions. To say the very least, they had excellent questions and had a firm grasp on what MéCour produces and how the thermal systems assist scientists.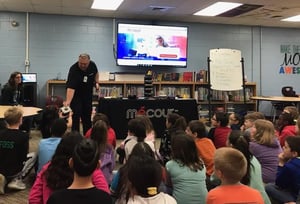 A second topic briefly discussed were the pros and cons associated with starting your own business and providing excellent services to your customers who trust MéCour to deliver what they require. Unfortunately the hour went by too fast but MéCour's promised to return (with more ducks!) to discuss being an entrepreneur and the demands it poses on individuals.
Great time at Gossler Park Elementary School and wish the 4th grade classes the very best in their endeavors.
Browse our product catalog to view our thermal management solutions. We are always adding new solutions to meet specific customer requirements.